What do you think of when you think of spring?  Here in Las Vegas, we often think, "oh no, it's almost summer".  It seems like as quickly as spring arrives, it has evaporated into the dry heat of summer.  I am trying to enjoy every last day of beautiful weather before the 115 degree temps arrive.
Along those lines, I did a search at etsy for "cool" and "refreshing", and also asked for some recommendations in the forums from sellers who offer such items.  And do I have some Fun Finds for you!
First, if you have little girls, check out this lovely spring floral dress (offered in more than one size in the shop), from sweetpea4kids: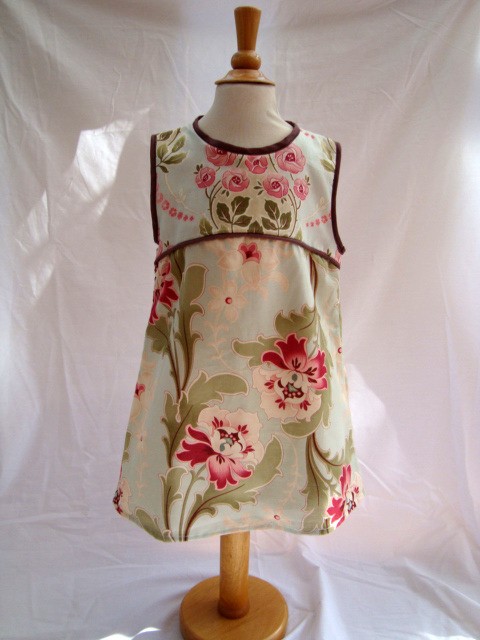 This would be perfect for my daughter on those 95 degree Sunday mornings this summer!
And for moms out there, check out this FABULOUS knitted top from AnnleeDesigns: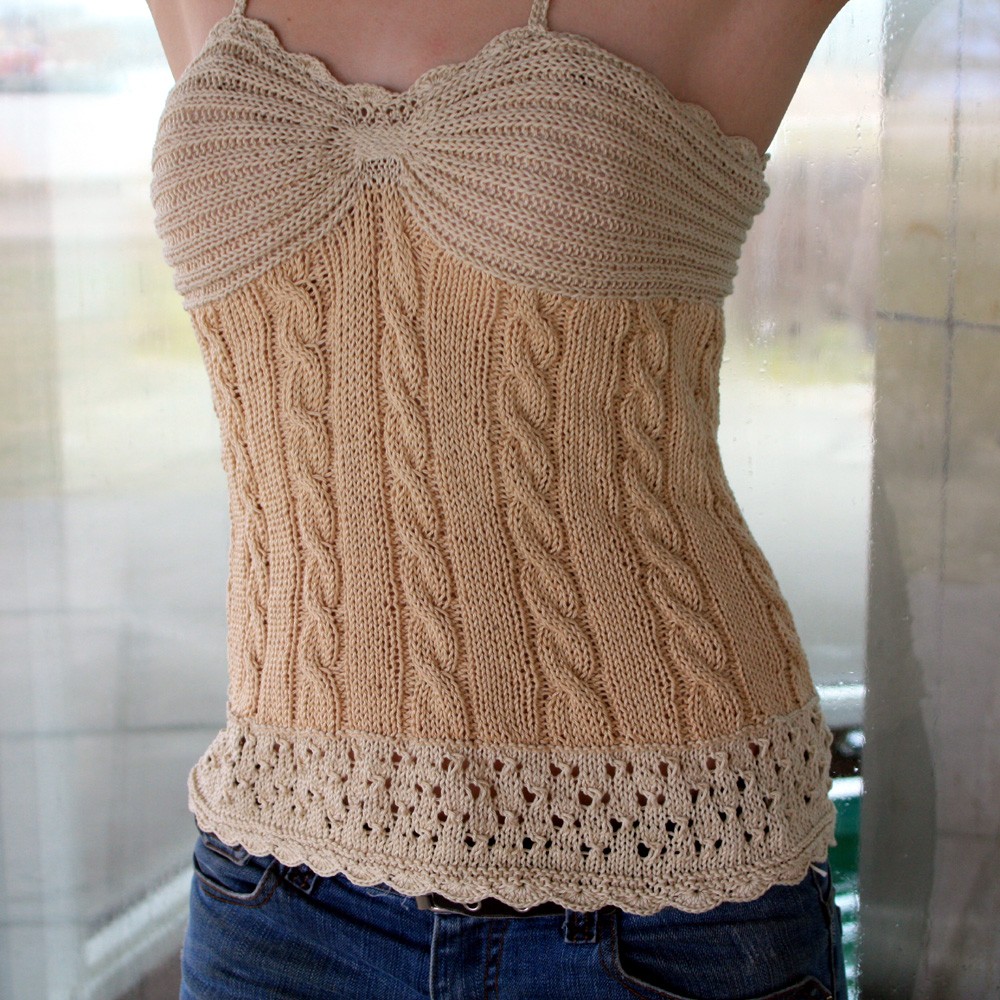 Annlee Designs also has some adorable hats for babies. (I'm a sucker for hats on babies, aren't you??)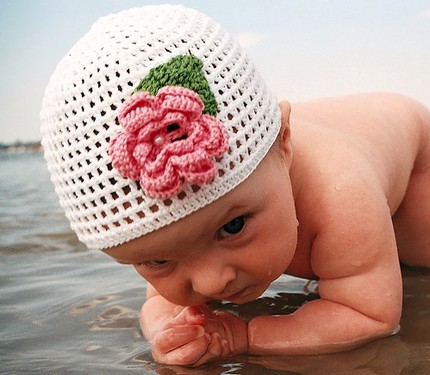 Next, check out Anbo's lovely green and blue kanzashi chrysanthemum hair clip. It's perfect for keeping the bangs up and away on those warm or windy days (of which we have both here in Nevada!).  It's such a beautiful design… I may have to purchase it, so if it's gone when you go to look, sorry about that!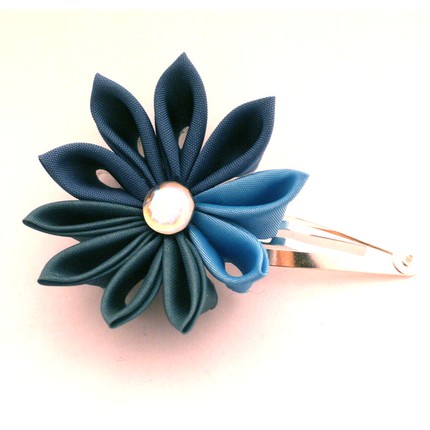 Stepping away from clothing and accessories for a minute…
This next item is a PERFECT find for me, because I love me some ice tea, AND I love the designs of these painted glasses from JudiPaintedIt's shop: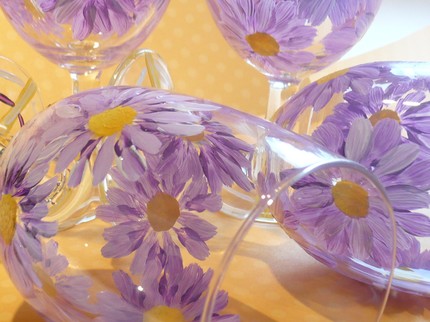 Fabulous, no?  She has some other great shots of these glasses in her shop.  Be sure to check them out!
All in all, some FUN finds today!  I'll be back again soon with more refreshing spring and summer finds, and a whole lot more goodies to share too!
Happy Friday, all…