We're having a lot of fun with the Heavenly Homemakers Spring Giveaway Carnival – how about you??
Today's giveaway item is courtesy of Cheryl and MyCraftBooth.etsy.com.  Cheryl is a long-time crafter, but is fairly new to etsy.  These days she does a lot of sewing and quilting, and you can see a couple of her fabulous quilts in the links in the right sidebar.
Cheryl is giving away a fun, hand-made Barbie doll dress.  Isn't it cute: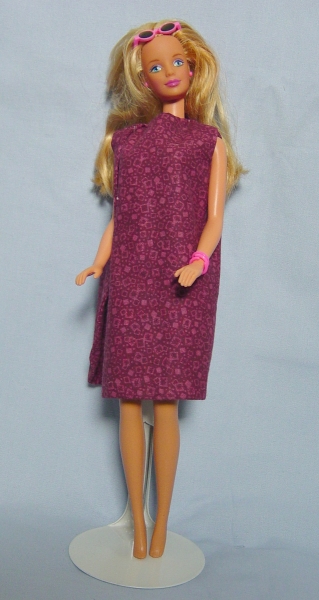 So, to enter this giveaway, leave a comment and tell us who might like to have a dress for their Barbie doll.  You?  Your daughter?  Niece?  And if you have any special doll or Barbie memories, feel free to share those too!  Your comment will be your entry into the giveaway.
We'll pick ONE winner through random.org at the end of this week!  Please remember to leave your email address.  If you win, we'll need to have a way to contact you!
And don't forget to click on over to Heavenly Homemakers for a bunch more fun giveaways!