It's Fall Giveaway Carnival time over at Heavenly Homemakers, and we're going to join in with a few giveaways this week!
First up is a lovely green towel and potholder set from Cheryl of MyCraftBooth.etsy.com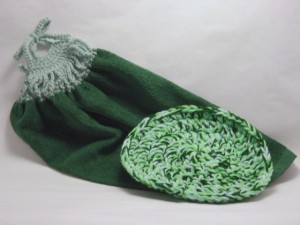 To enter to win, just leave a comment on this post – tell us if you'd use this for you OR give it as a gift?
We'll pick one random winner at the end of the week and post again!
(Please note – this is open only to US and Canadian readers)